Open source and regional IT infrastructure as a driving force for digital sovereignty
Hidden champions and local companies that set far-reaching impulses: Those who rely on powerful and imaginative IT companies do not have to look across the pond. In our own regional environment there are numerous players who live and demonstrate entrepreneurial spirit - independently and securely, with local technology and infrastructure. European projects such as Gaia-X are also an important building block for these companies to advance digital sovereignty - much has already been initiated here, yet there is justified criticism of the slow progress.
In addition to Europe-wide initiatives, domestically networked local providers are needed - as a complement with a bottom-up approach, because: Only by strengthening the regional environment can Europe's digital sovereignty be secured. Associations and initiatives such as ALASCA provide the framework for this, in order to bundle the most diverse competences across company boundaries. On an open source basis, with open standards and at eye level between the actors. Digital technologies and data should be available in the country, and access should be low-threshold and secure. In this context, it is important to build on existing strengths and invest in future technologies in particular. At the same time, trust in regional companies and their technologies should be strengthened.
On 26 June, the high-calibre roundtable discussed current challenges as well as concrete steps on the part of politics and business to implement measures aimed at sustainably strengthening digital sovereignty in the regional environment.
The Round Table was moderated by Frank Bösenberg (Managing Director Silicon Saxony e.V.).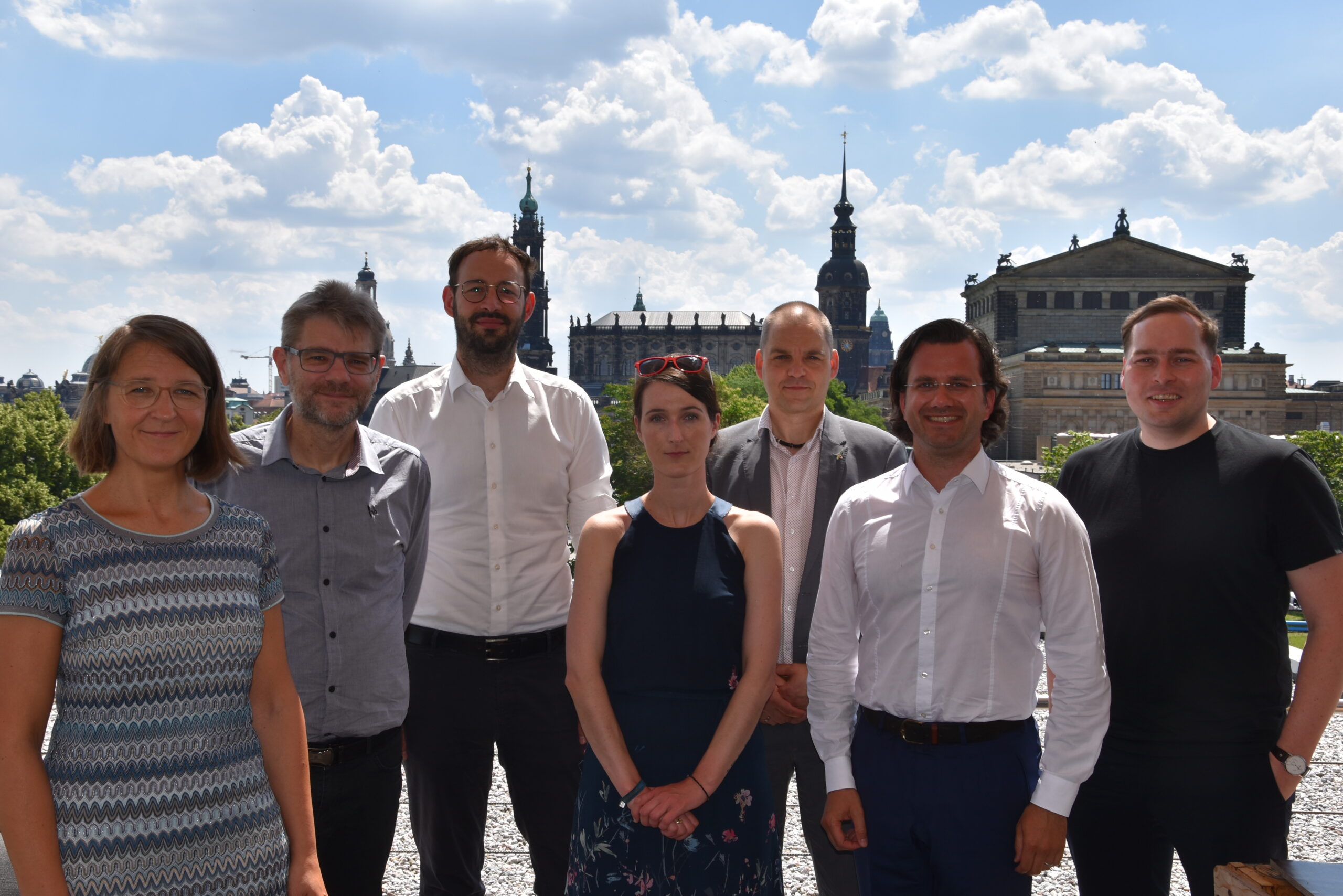 Meeting of experts on the roof of the Saxon State Parliament. (from left to right Frauke Greven/Digitalagentur Sachsen, Stephan Ilaender/STACKIT, Dr Daniel Gerber/BÜNDNIS 90/DIE GRÜNEN, Miriam Seyffarth/OSBA, Frank Bösenberg/Silicon Saxony, Paul Hertwig/N+P Informationssysteme, Dr Marius Feldmann/Cloud&Heat Technologies)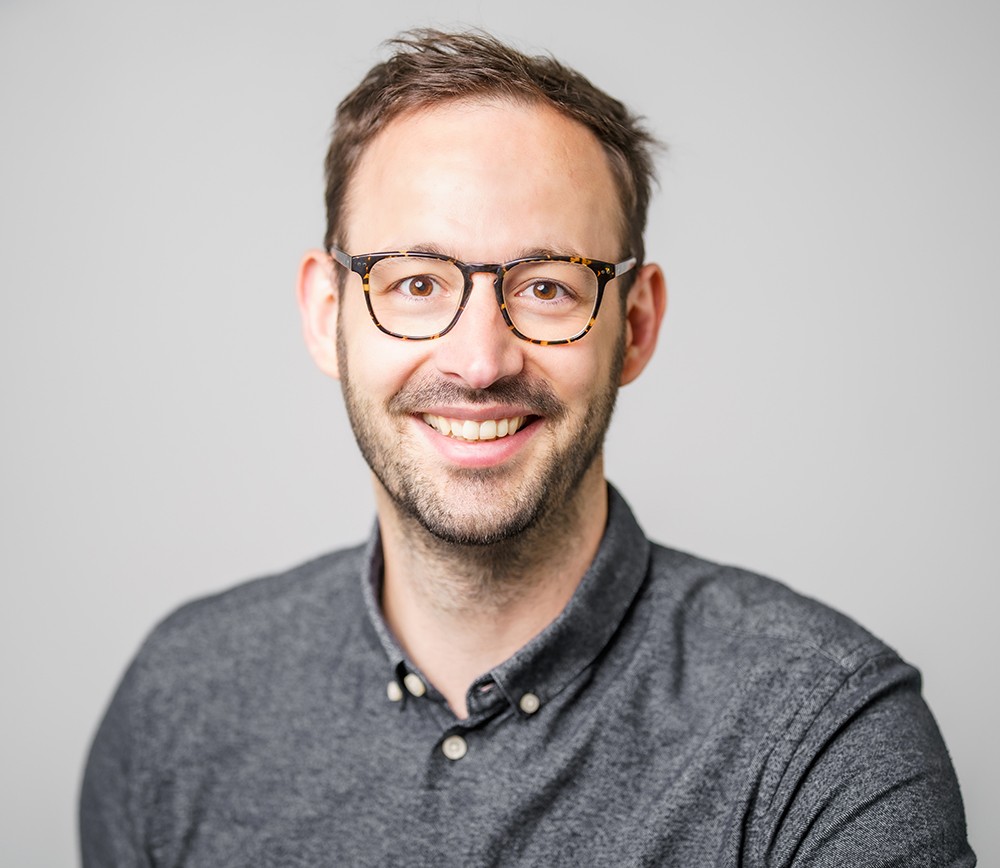 Member of the Saxon State Parliament, Parliamentary Group Alliance 90/The Greens, Spokesperson for Climate, Energy and Digitalisation
Daniel Gerber has been a member of the Saxon state parliament since 2019 and is the energy, climate protection and digital policy spokesman for the parliamentary group Alliance 90/The Greens. After his studies and doctorate from 2004 to 2015 in the field of computer science at the University of Leipzig, he worked from 2014 to 2019 as technical director (CTO) at Targomo GmbH, whose technical basis is based on open source (Java, Kubernetes, GitLab, etc.) and open data (e.g. geo and timetable data) and provides components for accessing its own web services as open source.
"The added values of open source must of course also reach the municipalities, businesses and people - and become visible. For example, we have passed a transparency law in Saxony, the core of which is the so-called transparency platform, in which all requests from citizens are collected. This platform is being developed as free and publicly available software, from which other federal states can also benefit as a blueprint."
"Part of a comprehensive digital strategy should also be to anchor open source as a priority in legal texts in order to create a firm political framework and clear the way for more cooperation. Innovation thus takes place across companies and countries - and not behind closed doors. At the federal and state level, further adjustments are needed here, for example corresponding clauses in the procurement and e-government laws to advance the use of open source. The administration, as the largest purchaser of software, can send a clear signal here towards more open source software."
"When it comes to open source software, the administration must set a good example. For me, the motto is: 'Public Money, Public Code'. Wherever public money is spent, freely available software should also be used and developed. This reduces dependencies and prevents software from being implemented several times for the same task. This saves valuable resources, which are scarce anyway in terms of digitisation. With the open source strategy of the Saxon state administration, we are already shaping the path to more digital sovereignty in the Free State. "
"For me, open source is also an opportunity to further advance Saxony as a software state - keyword regionality. We already have many companies and stakeholders in Saxony that are active in the open source environment, as the Saxon companies in the Open Source Business Alliance and the "GAIAsaX" network show. With these initiatives, we can and should plan strategically for the long term and further develop them with concrete implementation paths. One perspective goal: a sovereign cloud infrastructure in the state's own data centre and the sovereign workplace in the state administration."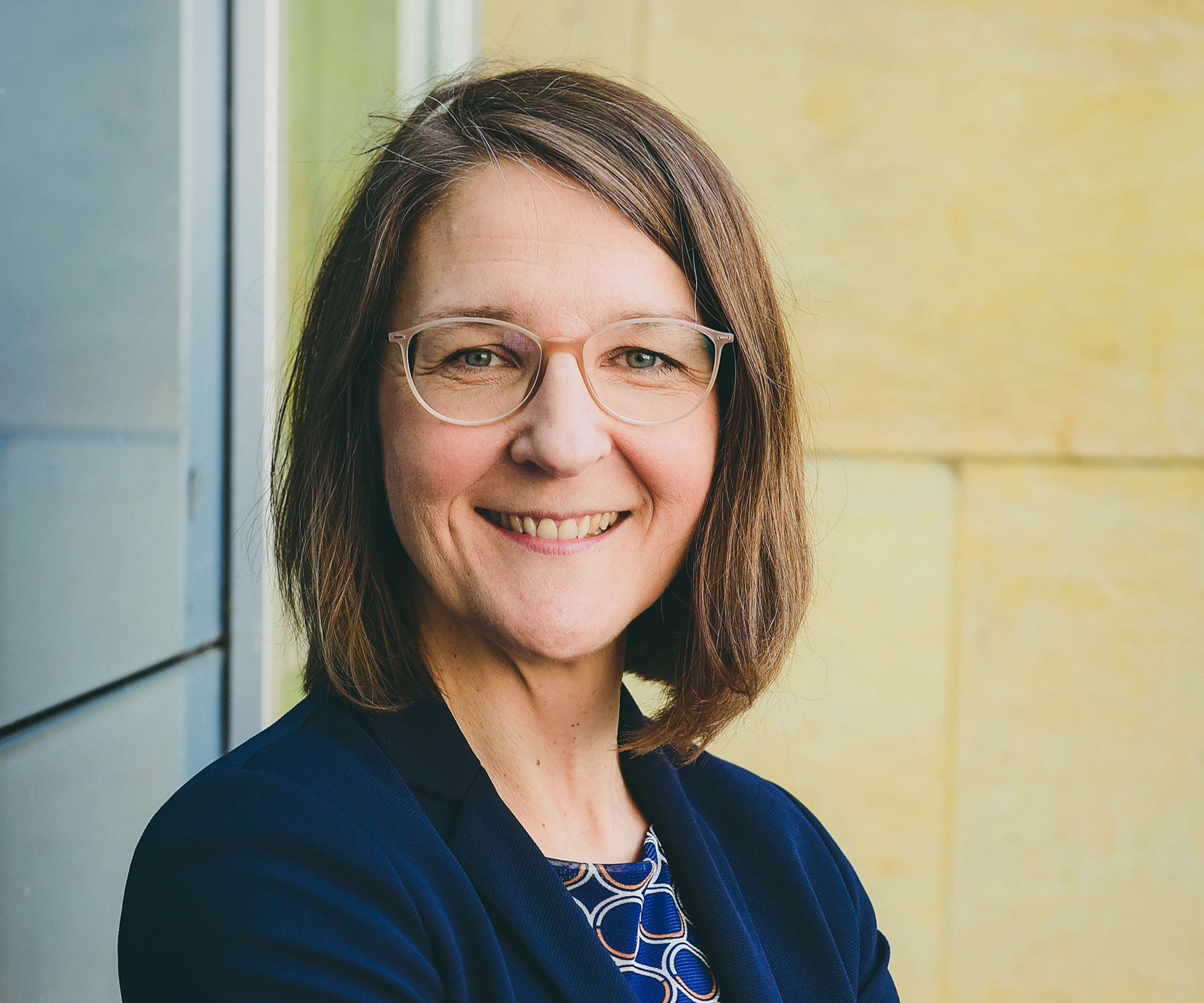 Head of Digital Agency Saxony
Frauke Greven is Head of the Digital Agency Saxony, a subordinate department of the Saxon State Ministry of Economics, Labour and Transport. She studied political science, law and philosophy in Kiel, Vienna and Munich and labour sciences in Bochum. Her enthusiasm for digital transformation in the economy, society and administration motivated her to make a career change into cyber and information security. Most recently, she worked in various management positions at the Federal Office for Information Security (BSI) - including in the areas of digitalisation and information security in the economy and critical infrastructures.
"Companies usually come to the solution via a problem and do not search in a database for a code on the basis of which they could develop a business model. So the horse is not put in the back. The important thing is that companies can draw on a broad open network and make the best possible decisions for their problem solution based on that. Our task as political decision-makers is to raise awareness, point out advantages and create framework conditions for a profitable exchange between the participants.

"The Digital Strategy is more than just a state initiative, it is a promise to all citizens of Saxony. Its implementation is a process that aims to transform Saxony into a digitally sovereign region by promoting resilience and digital participation. But this alone is not enough. We need to open up businesses to open source software and make it clear to them that it does not threaten their business, but rather offers an opportunity for innovation and further development. The digital strategy does not come from the Free State of Saxony, but is for the Free State of Saxony - a strategy based on the needs and feedback of the population and local businesses."
"Our digital strategy comprises various fields of action, tasks, measures - and three principles that have a lot to do with digital sovereignty: Sustainability, Participation and Resilience. If we manage to equip everything we implement until 2030 with these principles, align ourselves with them and make digital sovereignty an important main criterion - then I am convinced that we will go very far with what we are already doing anyway."
"Open source is a great opportunity to enable a democratisation of innovation potentials in the economy with the next technological leap AI. By making the data basis and AI algorithms transparent and accessible, companies can use and shape them for their own further developments. The Saxony region already has numerous companies and initiatives active in this field, and it is our task to make them visible and to network them. Open source enables us to constantly improve and adapt the quality of AI systems, which means a great gain in quality for us. To achieve this, we must not only promote understanding and willingness to use open source, but also strengthen trust in this technology."
"Smaller companies in particular are asking themselves what they get out of open source - here it is our job to show them success stories and practical examples. In order to not only keep these examples alive, but to consistently expand them, we need a strong, regional IT infrastructure that relies on open source. With the support of initiatives and associations dedicated to this topic, we can further promote open source in Saxony and strengthen the Free State as an IT location."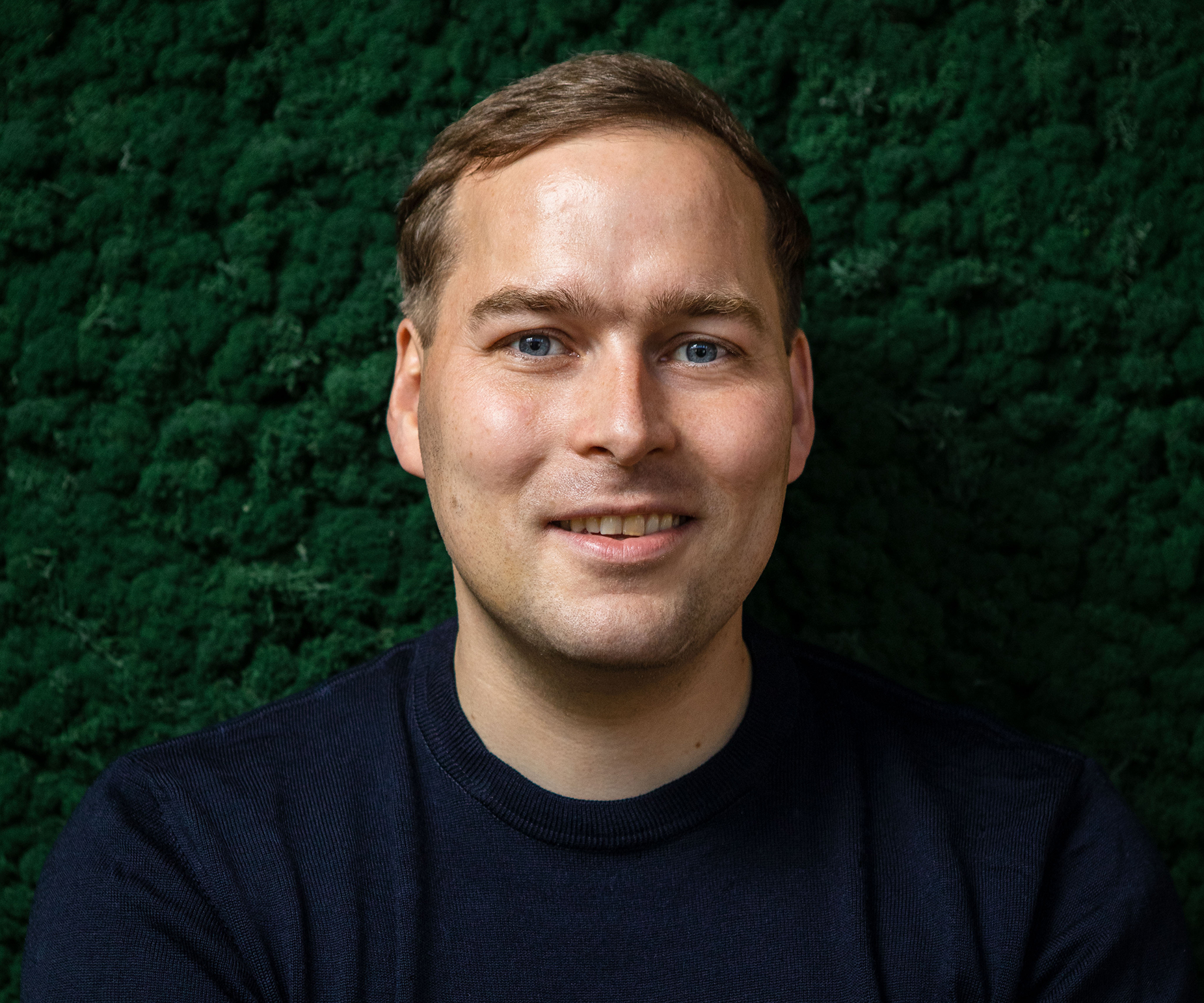 COO Cloud&Heat Technologies and CEO secustack
Marius Feldmann is Chief Operating Officer of Cloud&Heat Technologies and in this role responsible for the technological development of the Cloud&Heat software stack, for the operation of the cloud infrastructure as well as for the topics of strategic business field development and market orientation. In this context, he has anchored Cloud&Heat Technologies in several strategically important partnerships and initiatives. Particularly noteworthy are the spin-off of secustack GmbH together with Secunet Security Networks AG, the development of Yaook, an open-source cloud lifecycle management system, together with Schwarz IT, and the collaboration on Gaia-X since the start of the initiative.
"When it comes to open source, you have to be consistent and stay on the ball - perseverance is the keyword. With players who are making progress in their respective digital spheres and who together bring their individual competences to bear. Only in this way can we really see an open source-based digital landscape around us in five to ten years - at all levels and with open standards, whether in the public sector or in business. The way there is not a sprint, but a marathon - with obstacles to overcome."
"We cannot always run after the Americans and the Chinese. We need clear differentiation again and great innovations in this country with a corresponding technological basis that is created together - that's how real resilience is created. And I think this approach is something that will give a significant economic boost in addition to such an innovation boost."
"Digital sovereignty needs not only Europe-wide large-scale initiatives such as Gaia-X, but also in particular regional networks of actors who solve the concrete problems and challenges of users on the ground. Of course, we still have a lot of educational work to do for open source-based solutions. Above all, we need to establish widespread knowledge about existing solutions that are already operational and meet the requirements of users."
"I often hear complaints from political circles that there are hardly any internationally competitive German IT companies worth mentioning. Actually, that's absurd: the very ones who complain are also the ones who have a significant share in this situation. They could steer the existing, high demand from the public sector for IT solutions more towards genuinely value-creating companies from Germany. Then there will also be more internationally competitive IT companies very soon!"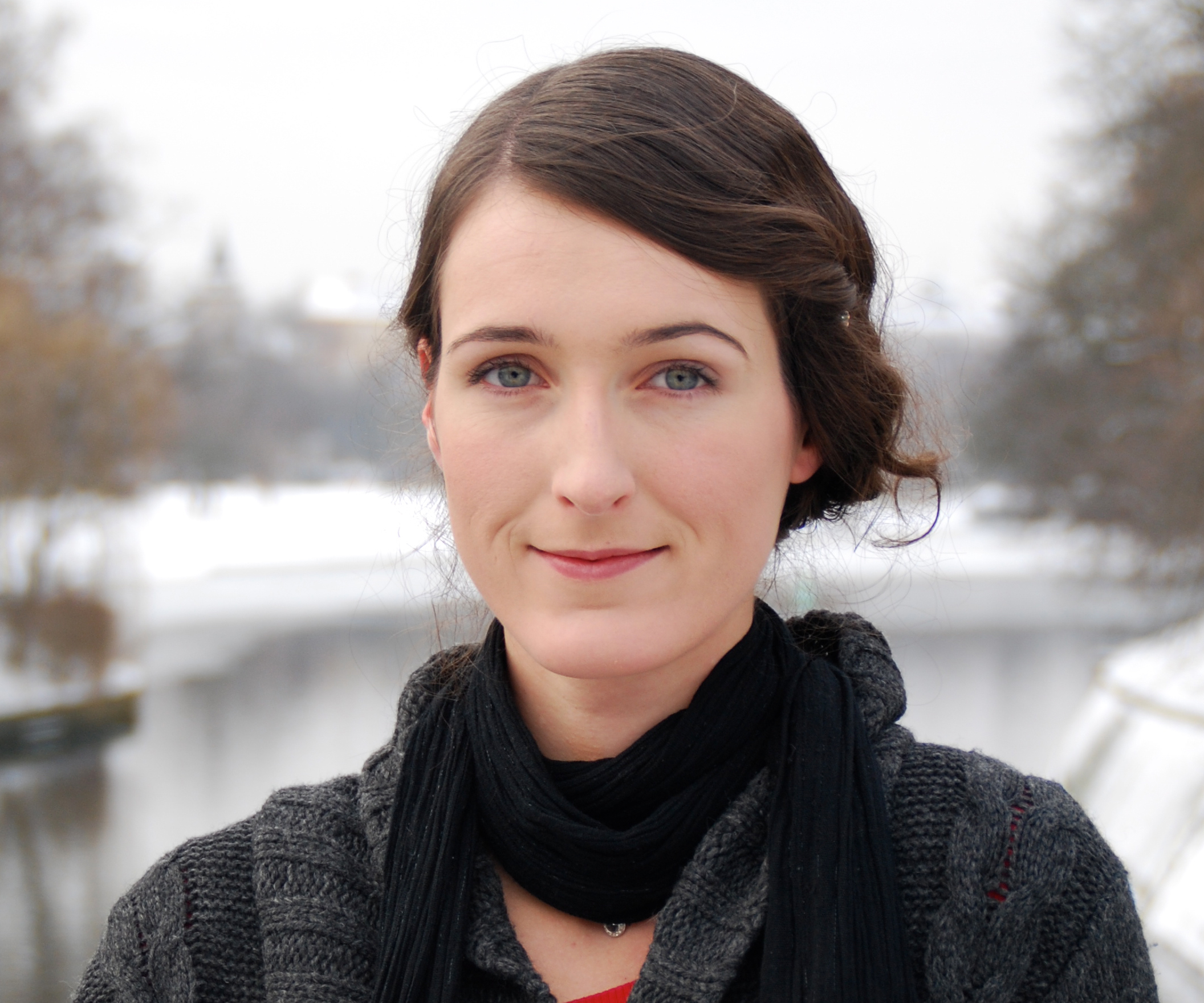 Head of Political Communication Open Source Business Alliance
Miriam Seyffarth has been Head of Political Communications at the Open Source Business Alliance since February 2022. From 2016 to 2021, she worked as a research assistant and office manager for Tabea Rößner, a member of the German Bundestag, and was responsible for various federal digital policy issues.
"I think the best time to invest in open source was yesterday, the second best is today. The urgency is there. Because with the dependence on non-European digital companies, you are increasingly entering a one-way street from which it is very difficult to get out again. With open source, on the other hand, you are always at a crossroads where you can turn in all directions. That gives you a certain flexibility.
"An example from history: Industrialisation has brought societies forward significantly, which also has to do with the creation of uniform standards that were openly accessible and usable for all - as a basis for the further development of business models. Rail networks with uniform rail widths, without each railway company cooking its own soup. We are now in the fourth industrial revolution, an age of the data economy. And open standards and open source software can guarantee openness and free market access here."


"Companies and public administrations naturally ask themselves the question of costs when it comes to open source. But looking only at the initial price tag is too short-sighted, a false conclusion. Instead, one should ask: "What is more economical?" One must look at the ongoing timeline when making these decisions, rather than just looking at the moment when one first spends the money. The focus should be on how much the investment is worth in the long run, over several years."
"Open source must of course become even more visible. The glass has never been as full as it is now, but it is still only half full. But I have the feeling that the awareness of the added values, of the importance of digital sovereignty and the possibilities that open source software offers is historically high. But there is still a very long way to go and the glass is still only half full."
"Those who rely on several local open source providers are well positioned, especially in times of economic and geopolitical upheaval: If a provider in an open-source ecosystem fails, its solution can easily be replaced. If you are dependent on a single proprietary manufacturer, in an emergency all your systems fail at once without the possibility of switching to an alternative at short notice. Open standards and open source software thus offer a flexibility that guarantees resilience, especially in times of crisis. The state must support the economy in building this resilience."
"A study published by the EU Commission in 2021 proves that the use of open source software has a positive impact on the competitiveness and innovative capacity of European companies, on economic growth, on the start-up and SME scene, and on technological independence. Open source software makes a significant contribution to the EU's gross domestic product and has a cost-benefit ratio of at least 1:4. For this reason, there must also be decisive investment in the existing open source ecosystem in Saxony."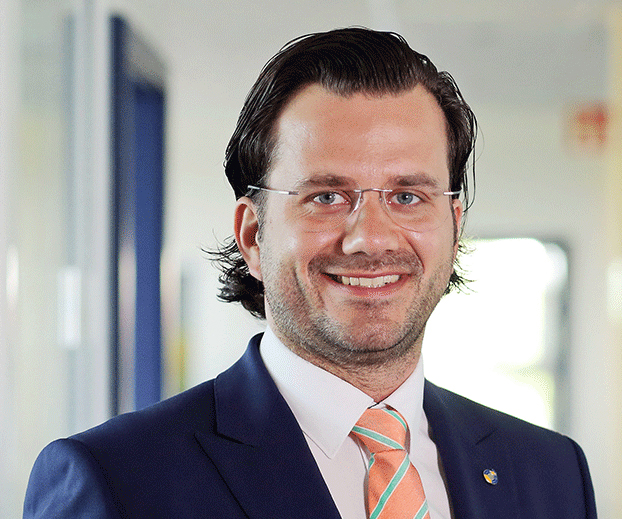 Managing Director N+P Information Systems
After my Master's degree in Business Administration at WHU Vallendar with stations in consulting and venture capital, I worked in management consulting for McKinsey and Siemens Management Consulting. I gained international experience in the USA, France and South Africa. About 9 years ago I moved from New York back to Zwickau and joined the family-owned company N+P. Here I contribute as Managing Director and work with our team of ~200 team members on the digitalisation of the manufacturing and construction industry. With IT integration expertise and our own software products, we ensure the digitalisation of the entire value chain of our medium-sized customers across Germany at 7 locations.
"Electronic (IoT) devices that communicate via the internet often use cloud services provided by large providers, into whose hands I, as a company, place myself, in a sense, as a supplier. However, if they discontinue their service or product at short notice, you are left out in the cold. It's not like buying a light bulb from the DIY store for one euro, which you can easily throw away and replace."
"The business model of Germany and its hidden champions is based on the production and export of physical things with high quality or a high degree of innovation. However, the future of value creation increasingly lies in digital business models. This requires sovereign platforms at the infrastructure and software level that prevent individual monopolies from taking over the entire value creation process.
"Digital infrastructure is becoming just as critical as physical infrastructure. In the current competition between the systems of Europe, China and the USA, we as Europeans must make ourselves independent to a certain degree in order to be able to stand on our own "digital" legs in an emergency. In recent years, the German software industry has been sold off. Buyers are often US private equity funds. In Europe, we must also build software champions in individual domains in order to shape our digital future ourselves. In the B2C business, we have missed the boat in Europe and now see a dominance of platforms from the US and China. In B2B business, the competition is not yet decided."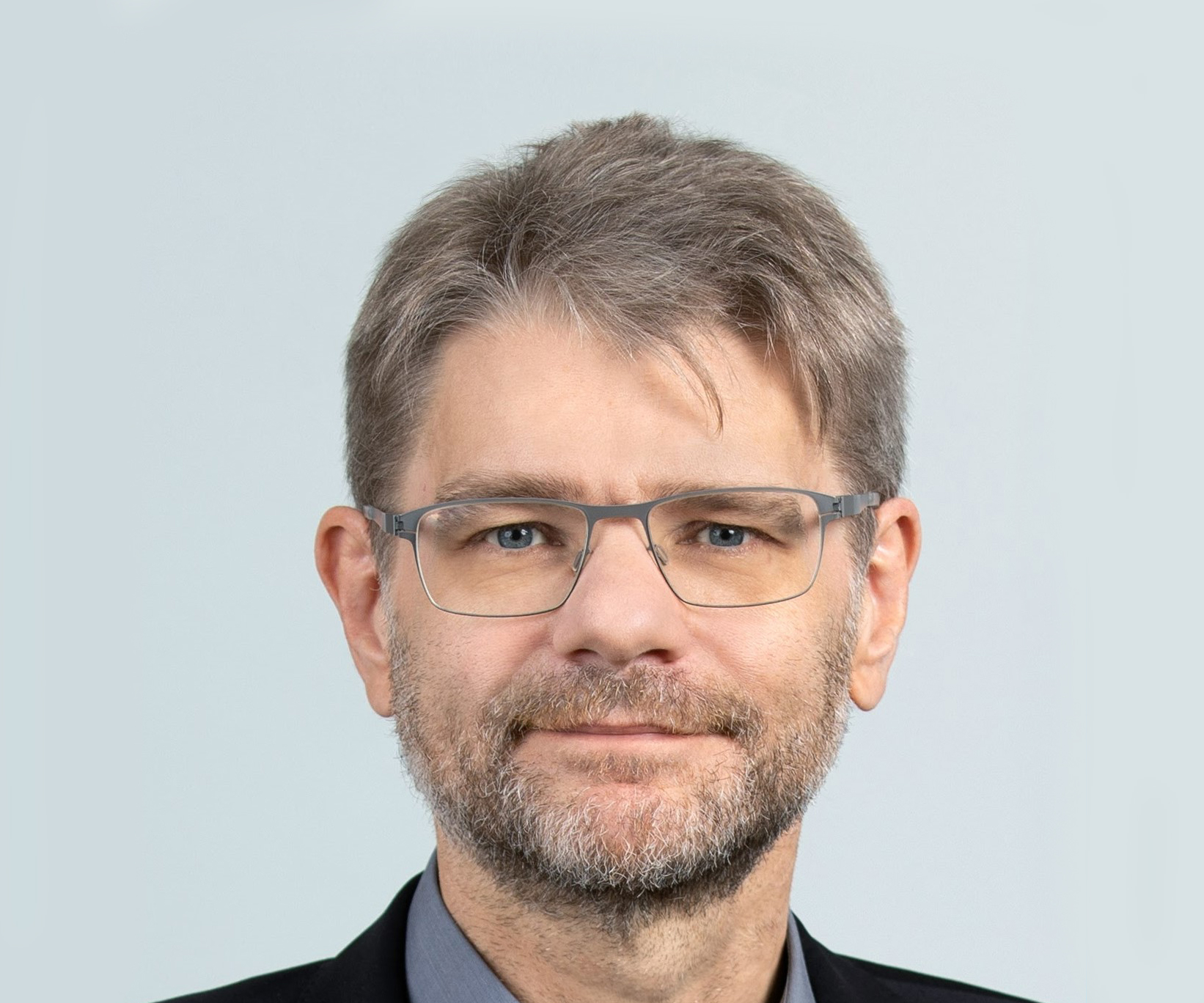 Managing Director STACKIT Service & Support/Schwarz IT/Schwarz Group
Stephan Ilaender has been Managing Director Runtimes&Support at STACKIT since January 2023 and has previously held various management and C-level positions. In his more than 20 years of professional experience, Ilaender has successfully managed and implemented customised projects for large companies and developed complex solutions for high-availability online shops. He and his teams support customers in transforming their IT infrastructures in the spirit of digitalisation. The development of a multi-cloud strategy to establish digital sovereignty for customer workloads is just as much a part of his tasks as the implementation of modern technologies for development and deployment based on Kubernetes in a federated microservice architecture. Stephan Ilaender sees it as his task to support customers in the gradual transition of workloads to scalable cloud product platforms and thus achieve digital sovereignty as well as economic savings.
"Our goal in developing STACKIT was to provide a secure and German cloud alternative for companies and administrations that do not want to depend on hyperscalers. We offer companies the opportunity to actually store and process their infrastructure data securely in the cloud, for example. It is also important for STACKIT to provide customers with ongoing advice on digitalisation. As part of the Schwarz Group, STACKIT has mastered the same challenges in the past and can therefore think optimally from the perspective of the company to be digitised.
"STACKIT has also been available to organisations outside the Schwarz Group companies since March 2022. With the product developed and hosted exclusively in Europe, STACKIT enables its customers to enjoy absolute data sovereignty: all products focus on both data security and data protection. All servers are located in Germany and Austria, which is why the highest data protection standards worldwide apply with the European General Data Protection Regulation. Currently, STACKIT focuses mainly on implementing its IT solutions in small and medium-sized enterprises in all industries, as well as public authorities and administrations."
Learn more about current open-source projects for setting up sovereign cloud infrastructures.
Shape the digital future with us. Find here the membership application and statutes.
Stay updated about news from our member companies, current events and association news.