The ALASCA Tech Talks provide a platform to discuss projects that have the potential to improve digital infrastructures and cloud services, as well as use cases that rely on these infrastructures and services.
Missed the Tech Talk? No problem, you can find all the recordings on our ALASCA YouTube channel.
What can you expect in the upcoming Tech Talk?
For our ALASCA Tech Talk in June, we are looking forward to this exciting topic: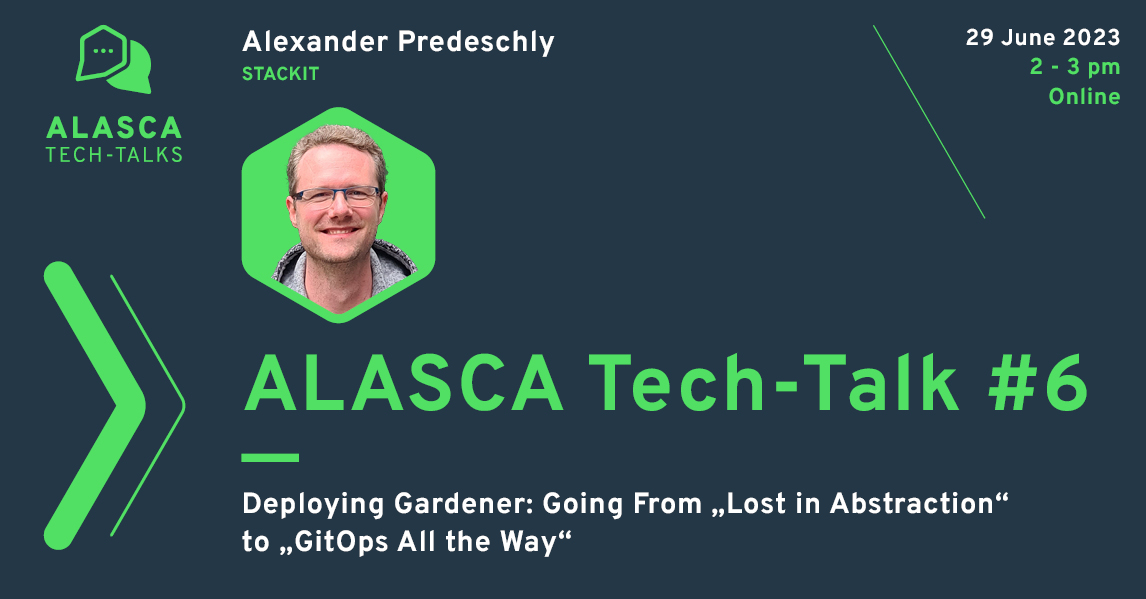 "Deploying Gardener: Going From 'Lost in Abstraction' to 'GitOps All the Way'".  
Alexander Predeschly (STACKIT)
The STACKIT Kubernetes Engine team delivers a production-ready Kubernetes service based on Gardener. In this talk, we look at deploying a complex system like Gardener. In the past, the team we used an equally complex custom tool for deployments. Alex takes the audience on the team's journey from this complex deployment to a much simpler GitOps-based approach and what we learned along the way.
You would like to participate? Just send us a short message via the contact form below to get the access data or simply download our calendar entry directly via .ics-file!