The ALASCA Tech Talks provide a platform to discuss projects that have the potential to improve digital infrastructures and cloud services, as well as use cases that rely on these infrastructures and services.
Missed the Tech Talk? No problem, you can find all the recordings on our ALASCA YouTube channel.
What can you expect in the upcoming Tech Talk?
In April, you can expect a tech talk from our association member dNation on this exciting topic: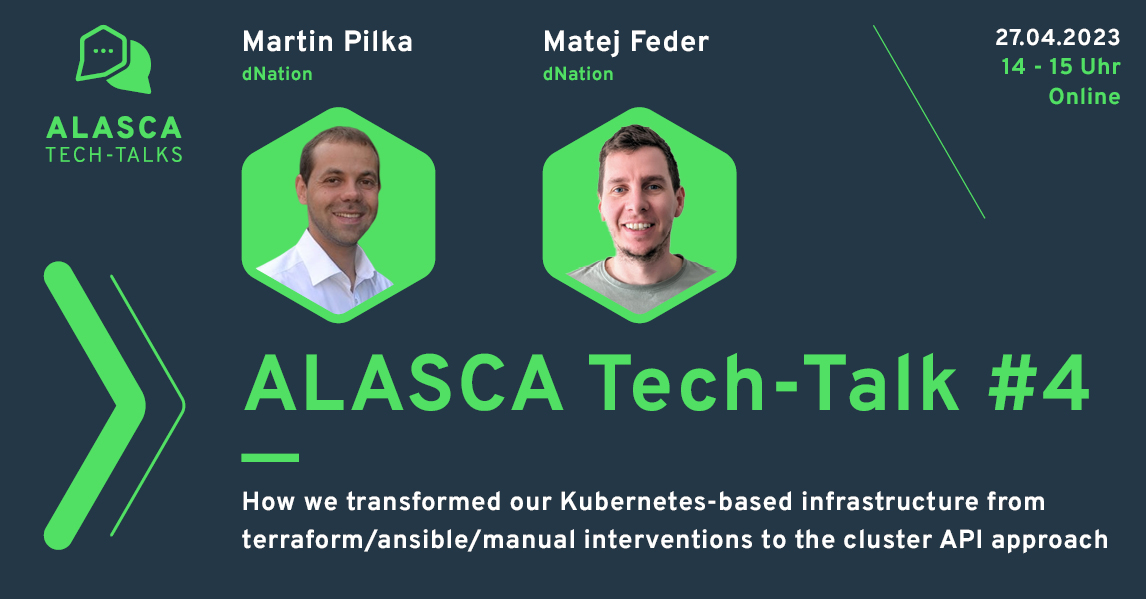 "How we transformed our Kubernetes-based infrastructure from terraform/ansible/manual interventions to the Cluster API approach".  
Martin Pilka & Matej Feder (dNation)
We will take a look at dNation's journey from the first touch with the self-hosted OpenShift deployment, where we were interested in the concept of immutable machines and OpenShift Machine API operator, through projects like Yaook k8s-capi-provider and a Cluster API provider implementation for the VirtualBox. We will discuss how these experiences with CAPI motivated us to transform terraform/ansible-driven k8s infrastructure to the Cluster API approach.
You would like to participate? Just write us an email to hello@alasca.cloud to get the access data or simply download our calendar entry directly via .ics-file!