The ALASCA Tech Talks provide a platform to discuss projects that have the potential to improve the digital sovereignty of digital infrastructures and cloud services, as well as use cases that rely on these digital sovereign infrastructures and services.
Missed the Tech Talk? No problem, you can find all the recordings on our ALASCA YouTube channel.
What can you expect in the upcoming Tech Talk?
Look forward to the following speaker in our 8th ALASCA Tech Talk: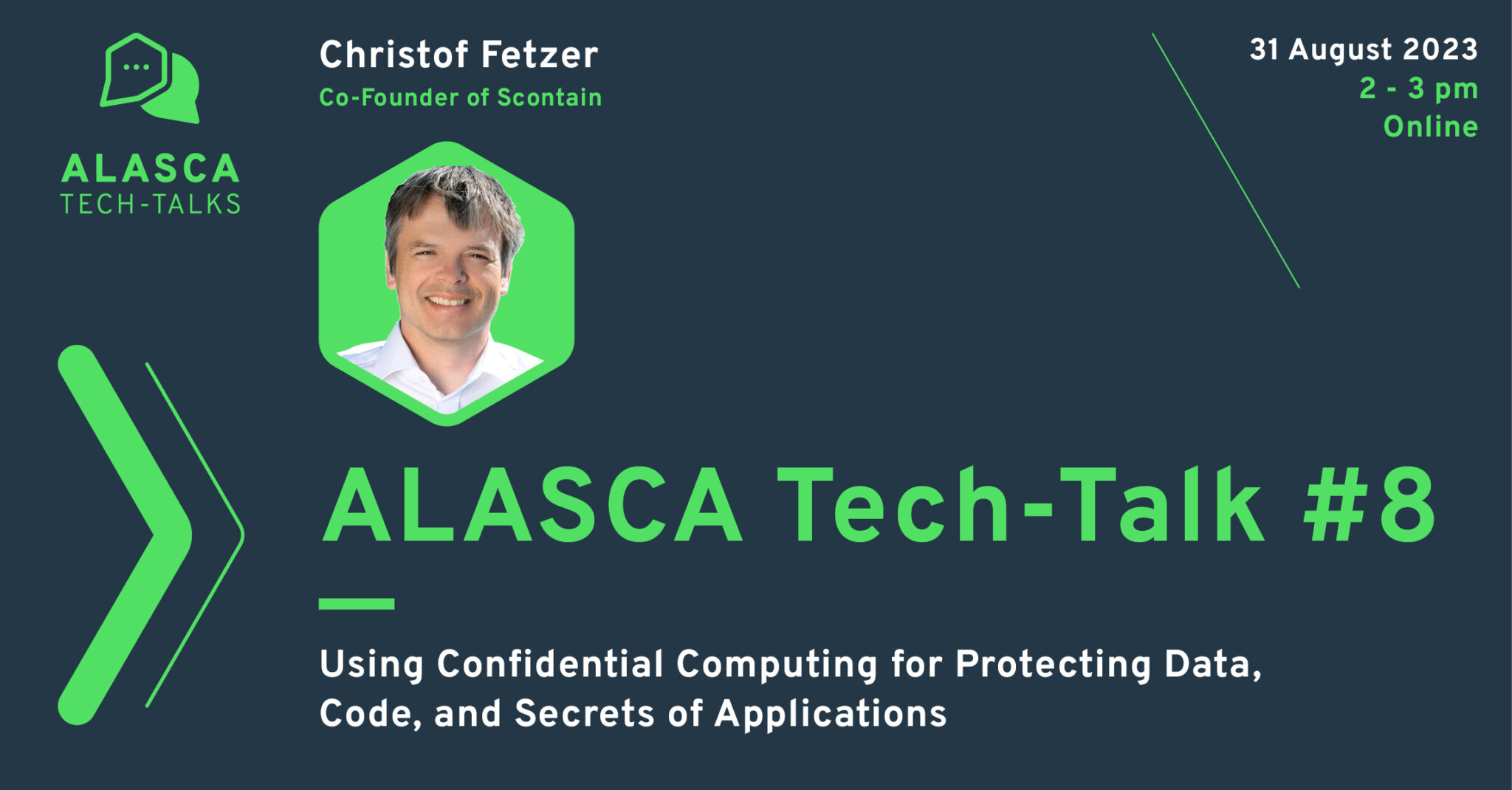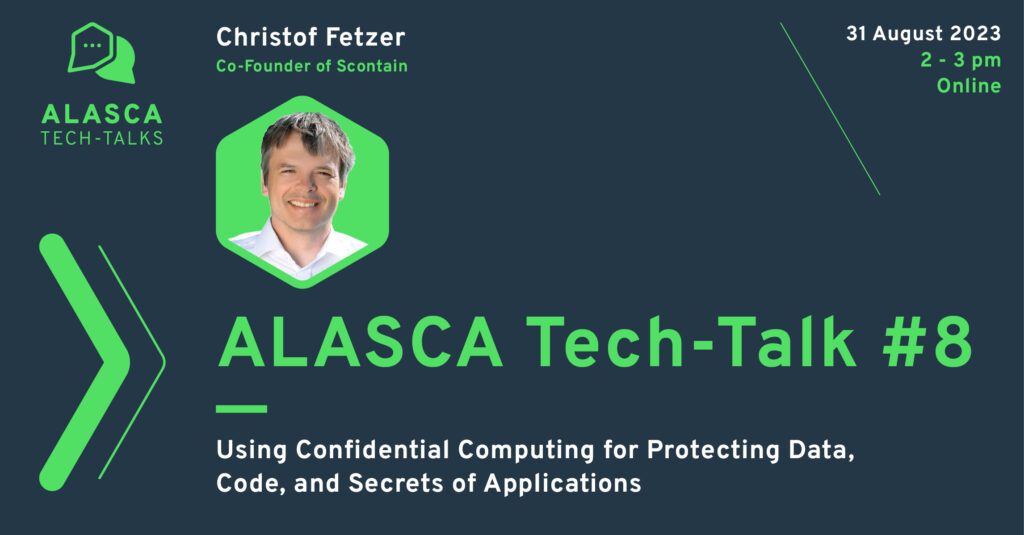 "Using Confidential Computing for Protecting Data, Code, and Secrets of Applications".
Christof Fetzer (Co-Founder of Scontain)
Confidential computing protects the data, code, and key materials of applications from access by privileged software and users. This protection enables secure outsourcing, not only of the computing infrastructure needs but also of the operations of services and applications. Managing services and applications by untrusted entities requires a more fine-granular control of software and configuration updates. I show how multi-stakeholder governance helps us to establish trust in services and applications running on remote Kubernetes clusters. Furthermore, I demonstrate how governance and confidential computing work in virtually air-gapped environments without direct access.
You want to be part of the Tech-Talk? Then send us a short message via the contact form below to get the access data.
Too complicated? Then download the calendar entry directly as an ics file here.